Mixed Reality Learning to provoke the senses and
unlock deep insights.
ITTDigital pushes the boundaries of physical reality with immersive digital worlds in which learners can go beyond theory and learn by experience.
When you can't be there in person, our Mixed Reality Learning Solutions provide an accessible, convenient, and cost-effective way to take critical training experiences to the next level!
The future of training is here, and it's
powerful
Our AR & VR learning solutions allow learners to experience fully functional, customized workspaces that develop the muscle memory needed for success in real-world challenges.
AR Learning
Combine the best of both worlds by providing a digital overlay on top of real-world applications that learners can interact with, empowering them with visual cues, real-time instructions, and solutions to problems as they work.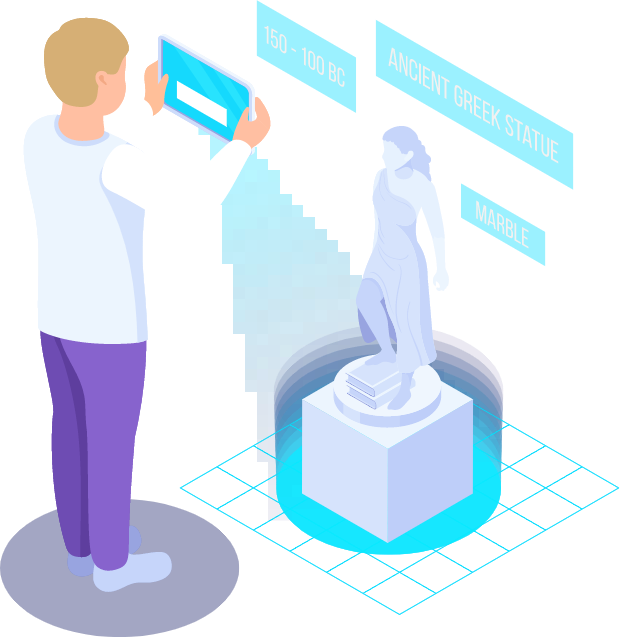 SOME COOL THINGS WE'VE DONE:
Integrating 3D visual demonstrations into a Health Literacy course.
Providing AR-based assembly instructions with positioning support for an HVAC system.
Creating AR cards specific to heavy-duty equipment to support operation and maintenance training.
VR Learning
Provide a fully immersive experience that transports learners into realistic 3D environments, ideal for hands-on practice in dangerous or difficult-to-reproduce situations without endangering themselves or others.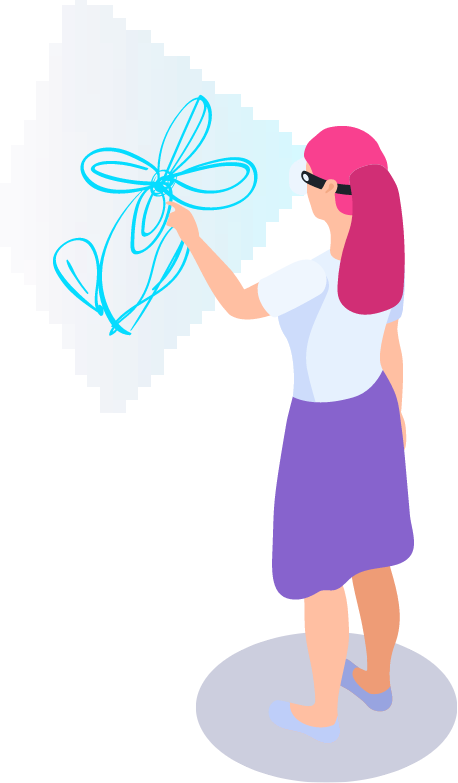 SOME COOL THINGS WE'VE DONE:
Building immersive, hands-on experience of minimally invasive medical procedures in realistic patient scenarios.
Training industrial engineers to utilize a new manufacturing process using high-end technology.
Introducing proficiency in complex laboratory equipment and applying advanced safety precautions for senior staff.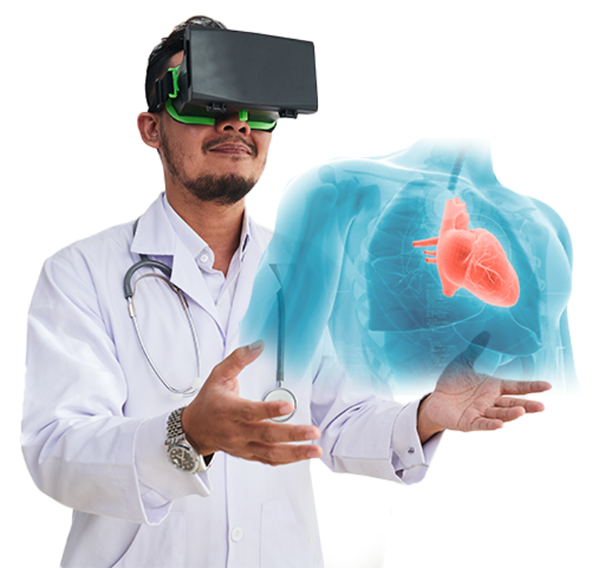 Virtual and augmented reality can be harnessed to train employees on a variety of topics, including safety protocols, medical procedures, mechanical maintenance tasks, product knowledge, customer service, and more - and can provide many benefits, including:
Increased engagement & motivation
Improved retention & understanding
Greater accessibility & inclusion
Enhanced collaboration
Real-world application
Our Approach
We believe in the power of experiential learning and are committed to providing cutting-edge learning solutions that help learners thrive. Our team of instructional designers, 3D artists, and developers will work closely with you to understand your training goals and create a custom mixed reality experience that meets your unique needs.